Nicotaps & Splices for Tracer Wire
150
Tracer wire connectors from Nicopress are a simple, secure, corrosion-proof solution for your connection challenges. Made of high-conductivity copper, our tracer wire tools are durable and dependable. They deliver the consistency and performance you need in your tracer wire connectors. Your choices include our tracer taps, which allow you to tap-splice stranded or solid tracer wire without cutting the main running wire.
You can also select our seamless tracer splices, which let you butt-splice solid copper wire. And we offer tracer kits, which contain a copper splicing or lateral sleeve and the appropriate amount of mastic sealing compound. We clearly label all our splicing kits for tracer wire, so you know you're getting the product you need.
We lab test all our tracer wire connectors and can confirm that they provide two to four times the conductivity and two to four times the strength that competitors offer. You can depend on our products for unparalleled durability and reliability. Our tracer wire tools eliminate bad connections and are suitable for a wide range of wire sizes. Visit our Information Center for more details.

Tracer Taps
Nicotaps are designed to tap onto tracer wire without cutting the main running wire.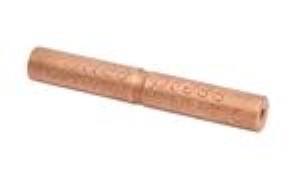 Tracer Splices
The tracer wire splice is designed to butt-splice solid copper tracer wire.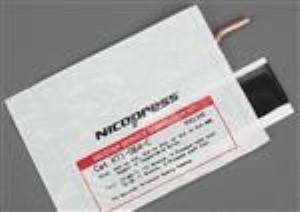 Tracer Kits
Nicotap Tracer Wire Kits include a copper splicing or a Nicotap sleeve and mastic sealing compound.
Nicopress manufactures the most reliable swaged connections. Nicopress connectors, terminations and tools are designed, tested and proven to work better together—a complete system for securing your confidence.