Tracer Wire Connectors & Splices
Our simple and secure method eliminates bad connections and reduces the chance for expensive future "dig-ins." The Nicotap kit includes the proper connector for each job, clearly marked to avoid mismatches. Also, the exact amount of mastic sealing is provided. Lab tests have confirmed that our system provides 2-4 times the conductivity and 2-4 times the strength of competitive systems.

Tracer Taps
Tap/Lateral sleeves are designed to tap-splice solid or stranded tracerwire without cutting the main running wire. Taps are engineered to provide excellent electrical and tensile connection and are made from high conductivity copper.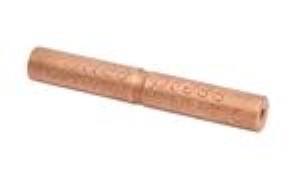 Tracer Splices
The tracer splice is designed to butt-splice solid copper or copper covered steel wire. It is constructed of a seamless high conductivity copper tube with a specially bonded inner bore coating.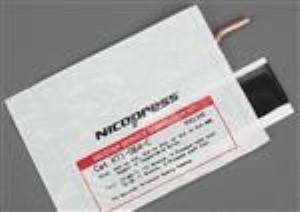 Tracer Kits
Nicotap Tracer Wire Kits include a copper splicing or lateral sleeve and mastic sealing compound. The packaging is labeled to clearly identify the type of wire, connector and tool to correctly splice the joint.