Manual Swaging Tools
220
Our manual swaging tool line includes all the options you're looking for. You can rely on Nicopress manual swage tools for their durability and consistent performance. Thanks to our extensive industry expertise, we manufacture manual swaging tools that are second to none. Nicopress hand tools are available with toggle or pliers action.
Equipped with ergonomic handles, they are manufactured from alloyed forged steel and feature specially hardened working surfaces. Every Nicopress manual swaging tool produces solid, reliable splices. They work well in the harshest field conditions. "GO" gauges come with each tool to ensure accurate sleeve compression.
We also offer a wide range of tool heads for our hand tools. Available with a variety of grooves, they also feature specially hardened working surfaces made of alloyed forged steel. Nicopress designs its tool heads to create the maximum metal flow of the splicing sleeve around the wire or conductor. The result is a reliable, strong splice that lasts. Purchase the manual swaging tool that fits your requirements today.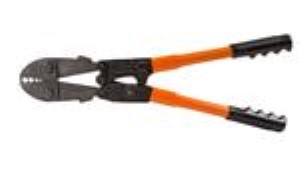 Hand Tools
Designed for field conditions, Nicopress toggle action and pliers-type tools are engineered for consistent performance.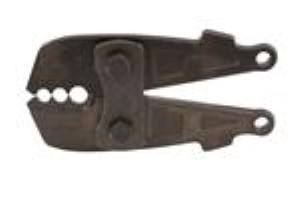 Tool Heads
Nicopress compression tool heads are to interchange with a hand tool or for use with bench tools.
Nicopress manufactures the most reliable swaged connections. Nicopress connectors, terminations and tools are designed, tested and proven to work better together—a complete system for securing your confidence.