Rail Bond & Signal Wire Compression Products
140
When you want rail bonding you can trust, purchase rail signal bonds from Nicopress. Made of high conductivity seamless copper and copper alloy tubing, our rail bonds splice together track signal wire and flexible bond strand. They accommodate a wide range of wire sizes. Among our selection, you'll find catenary compression sleeves and more.
Also available are our splicing sleeves, which can butt-splice various solid wire types. Or you can choose our reducing sleeves for galvanized steel and solid copper wires. Specifically designed to join two differently sized wires, they feature a specially bonded inner bore coating.
Other options include our tap sleeves and dead-ends. Both can manage a wide range of wire sizes. With our comprehensive knowledge of the railroad industry, we offer rail bonding and related products that you can rely on. We've designed our entire lineup to solve your most complex challenges. Visit our Information Center for more details.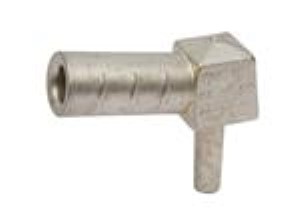 Rail Bond
Nicopress rail bond splices provide an efficient electrical-mechanical connection for rail bond & signal wiring.
Nicopress manufactures the most reliable swaged connections. Nicopress connectors, terminations and tools are designed, tested and proven to work better together—a complete system for securing your confidence.